Restore Life Chiropractic Reviews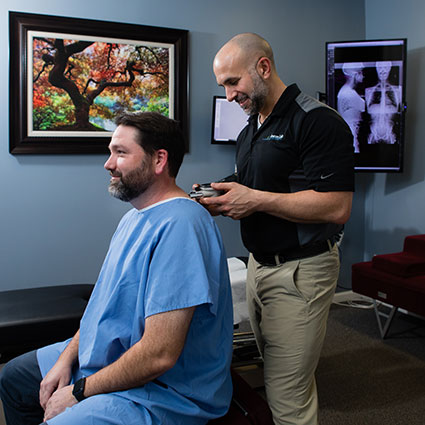 What Our Zionsville Patients Say
At Restore Life Chiropractic we love when patients share with us their feedback and comments after chiropractic care. Please read our patient testimonials below to see what other people have achieved through their tailored treatment plans with us.
Share your stories too! Click here to send us your feedback so that we can help to spread the word about the benefits of natural Restore Life Chiropractic care.
For more information, or to schedule an appointment contact us today.
---
Very Helpful and Super Nice
All the staff that I have met has been very helpful and super nice. Scheduling is top notch and Dr. Nick is fantastic. He is Very knowledgeable and personable and also wants to help you continue habits for a healthy body and mind. Definitely recommend Restore Life!!
- Joshua B.
An Overall Plan for my Wellbeing
Perhaps for the first time in my life, I felt that the physical, mental, and social aspects of my health were all being considered for an overall plan for my wellbeing, and that Dr. Moore was looking at me as an individual and not just a statistic. Very excited to continue growing and learning more about my health and how chiropractic care can play a role.
- Michelle R.
Very Personable and Attentive Listeners
I really appreciated the way Dr Moore explained the spinal column and effects of when something is out of place. I'm excited to bring my kids and for them to hear, see, and understand how our bodies "cope" with these stressors! He and his staff are very personable and attentive listeners! Thank you!
- Ashlee B.
Very Thorough and Professional
I did not know much about chiropractic care prior to our appointment. I know so much more now! Dr. Moore is extremely knowledgeable and explains complex ideas so that even a child can understand. He was very thorough and professional. I am very excited to see how he can help my daughter.
- Alexandria B.
Very Positive First Visit
The office is very welcoming. Amber is friendly and Warren adds a special touch to the office. My first visit was very positive. Dr. Nick takes his time and wants to understand everything about the issues that are going on. I look forward to coming up with a plan with Dr. Nick to improve my health.
- April W.
Doctor Genuinely Cares
Dr. Moore was awesome! He was very informative and a great listener. I felt like he genuinely cares about your well being and is ready to help you achieve your highest potential. Amber is friendly and very personable and they both just make you feel welcomed and comfortable while you're there. I'm hopeful and feel encouraged that I can be helped.
- Leeanne G.
Preventing Childhood Sickness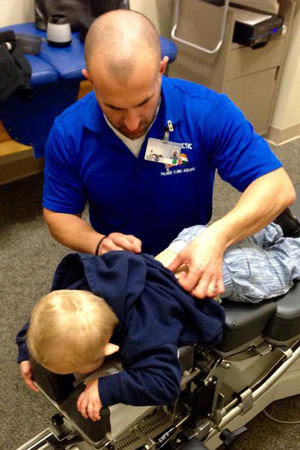 Zayden began getting adjustments soon after his birth. I brought him to the Chiropractor mostly for wellness care, and to help him develop at his optimum potential.
With regular adjustments from Dr. Moore, I have noticed that Zayden has never been sick with a need for antibiotics, nor has he ever had an ear infection. As with any child, Zayden would catch the occasional cold. When he saw Dr. Moore while during that time, I noticed that the cold improved significantly and quickly!
Zayden is above and beyond every milestone in his age group and I truly believe that is partly due to regular Chiropractic care. There is nothing more important than the health of your child, and helping them reach their potential helps you as a parent as well.
I highly recommend making Dr. Moore not only as part of your regular care, but your child's as well!
- Zayden (as told by his mom, Taryn)
Less Pain & Sleeping Much Better!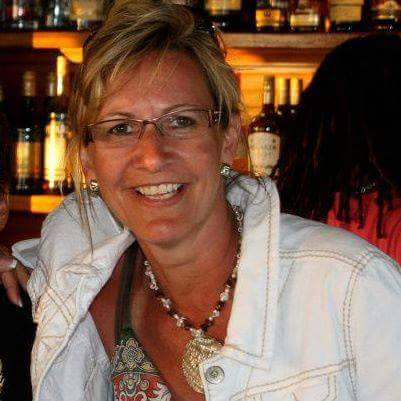 I first began seeing Dr. Moore because of the neck, back, and knee pain I had been experiencing. My daily activities – including driving and sleeping – were affected from this pain. With regular adjustments from Dr. Moore, I am happy to say I have improved at least 80-90%!
I have noticed that I am sleeping much better, am able to drive with less pain, and am experiencing less headaches. With regular adjustments from Dr. Moore, I've been able to put off having a knee replacement!
I most definitely recommend for everyone to receive regular chiropractic care from Dr. Moore. Chiropractic care isn't just for the times when something is bothering you, but helps keep your body healthy.
It's amazing what your body can do for itself when there is no interference!
- Shari
Better Function & Quality of Life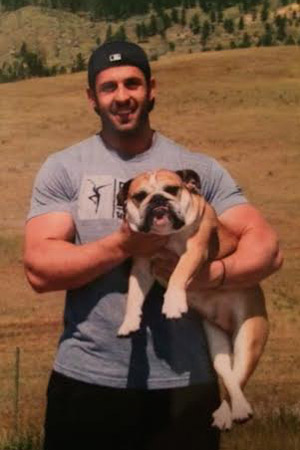 I first began receiving chiropractic care because I suffer from migraine headaches occasionally. My initial reaction for relief at one time was medication, but after I noticed that a side effect to the medication was in fact headaches, that didn't make sense to me.
Chiropractic adjustments seem to be the only thing that provides relief to these headaches; and is the least invasive, least expensive, and most effective form of treatment for them.
After seeing Dr. Moore I have noticed less symptoms of discomfort which allows me to be more active, sleep better which help with my recovery and energy levels, postural enhancement which help in prevention of injury, and an overall feeling of well-being. With any particular issues that I've had prior to chiropractic care, I have noticed full improvement of them.
I recommend chiropractic care with Dr. Moore for everyone, from a newborn to the geriatric population. The benefits are so much more than relief of headaches, or neck and back pain.
I personally have noticed positive changes with my structure, function, and quality of life. Even after my migraine headaches were treated, I still receive chiropractic care as a preventative approach to feeling great. I appreciate this approach to allow my body to remain functioning at its full potential.
- Derek
"I've Never Experienced Anything Like It!"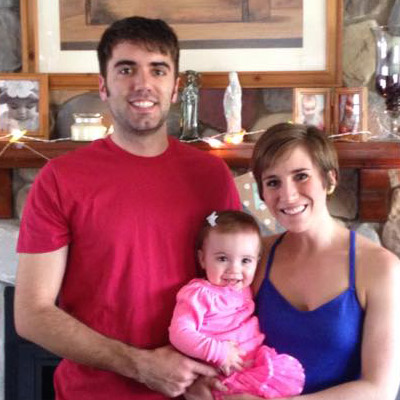 I began my chiropractic journey as a healthy pregnant woman who had no back problems until becoming pregnant. My first chiropractic visit was when I was 6 months pregnant with my daughter Nora. I had terrible back/hip pain that made it impossible to do anything.
I couldn't walk without limping, bending over and sitting up was nearly impossible and don't even get me started on sleeping at night!
I broke down crying one day because I couldn't take it anymore and my husband suggested I go see a chiropractor to get adjusted. I had never been to see one previously.
I was uneasy going to see a chiropractor when I had never been to one before; and on top of that I had another person to think about! But it marked a new beginning for me.
After I went in for my first adjustment I left walking without a limp! I honestly have never experienced anything like it. I would say my back/hip pain was 95% gone after my first adjustment. I continued to go in for adjustments twice a week and it helped an extreme amount.
Going to get adjusted made an enormous difference in my pregnancy and labor. I believe chiropractic played a huge role in my ability to have a completely natural childbirth.
After Nora was born, I brought her in for her first adjustment at 21 days old and after only seeing Dr. Moore for a few weeks she slept through the night.
I would say after seeing Dr. Moore regularly my overall mood and health has improved. I consider myself a healthy individual but I can tell when I need to go in for an adjustment. It's amazing how in tune you become with your body when you know how good you can feel. Chiropractic has immensely changed my life and I am so happy to say it will forever be a part of my life.
- Victoria & Nora
---
Restore Life Chiropractic Reviews | (317) 344-8400